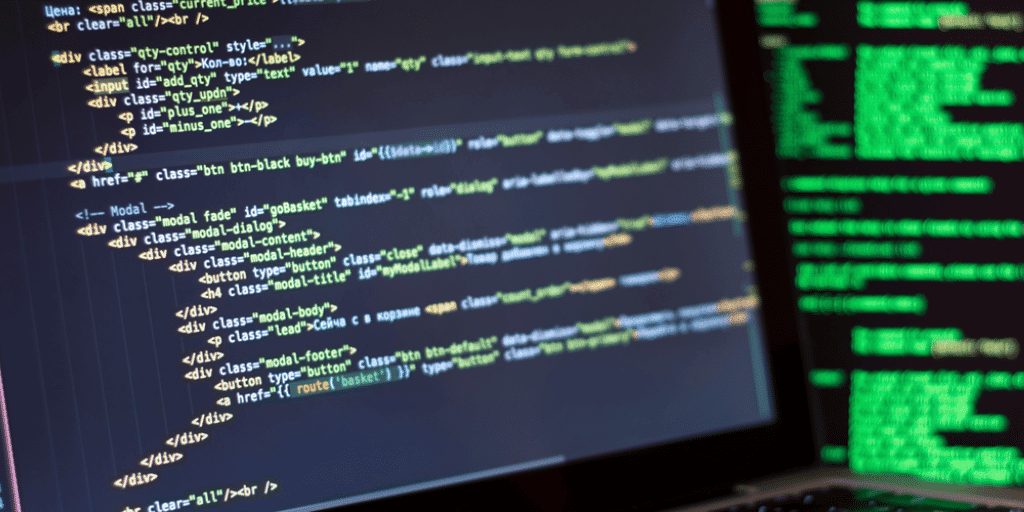 MSBuild Script for Automated DotNetNuke Module Packages
An automated packager will save you an enormous amount of time when you're ready to release an initial or new release of your module. The following guide on how to MSBuild script will show you how I do it and feel free to add in any customization you would like.
The tasks I like to have in my build automation are:

Generic. No hard coded locations or names.
Release Mode only packing
Version Tracking – Assembly and DNN manifest
Inclusion of DLLs contained in DNN manifest
Compression
Resources zip
Install Package & Source Package
In order to complete these tasks I use MS Build with Community Tasks extension pack. I use a variation of Chris Hammond's build script from the Module Development Template with some additional features.  Feel free to extend this script to suit your individual needs.
How To Install Build Scripts
Create a BuildScripts folder in your project and add in the ModulePackage.targets file along with the MSBuild.Community.Tasks.targets
Now modify your projects .csproj if you're using C# and add the following line to the end of your project file (inside of </project>)
<Import Project="BuildScriptsModulePackage.Targets" />
<Target Name="AfterBuild" DependsOnTargets="PackageModule" />
View the ModulePackage.targets file configuration
1

2

3

4

5

6

7

8

9

10

11

12

13

14

15

16

17

18

19

20

21

22

23

24

25

26

27

28

29

30

31

32

33

34

35

36

37

38

39

40

41

42

43

44

45

46

47

48

49

50

51

52

53

54

55

56

57

58

59

60

61

62

63

64

65

66

67

68

69

70

71

72

73

74

75

76

77

78

79

80

81

82

83

84

85

86

87

88

89

90

91

92

93

94

95

96

97

98

99

100

101

102

103

104

105

106

107

108

109

110

111

112

113

114

115

116

117

118

119

120

121

122

123

124

125

126

127

128

129

130

131

132

133

134

135

136

137

138

139

140

141

142

143

144

145

146

147

148

149

150

151

152

153

154

155

156

157

158

159

160

161

162

163

164

165

166

167

168

169

170

171

172

173

174

175

176

177

178

179

180

181

182

183

184

185

186

<?xml version="1.0" encoding="windows-1252"?>

<Project

 

ToolsVersion=

"3.5"

 

DefaultTargets=

"Build"

 

xmlns=

"http://schemas.microsoft.com/developer/msbuild/2003"

>

    

<!-- Variable used to fine DNN Manifest File -->

    

<DNNFileName>

$(AssemblyName)

</DNNFileName>

    

<!--Variable used to create the install and source zip file-->

    

<PackageName>

$(AssemblyName)

</PackageName>

    

<!-- Variable used to find the location of the DotNetNuke installation bin folder. Used to get the projects binary DLL.

    Assumes your your project will be stored in a company/module folder.

    Ex: DesktopModules/CompanyName/ModuleName/-->

    

<MSBuildDnnBinPath

 

Condition=

"'$(MSBuildDnnBinPath)' == ''"

>

$(MSBuildProjectDirectory)......bin

</MSBuildDnnBinPath>

 

  

<!-- Imports the community tasks for later use.

  Used for: versioning, xml reading and writing. Compression. -->

  

<Import

 

Project=

"MSBuild.Community.Tasks.Targets"

 

/>

 

  

<!-- Begins the main packaging of the project. This is called from the csproj -->

  

<Target

 

Name=

"PackageModule"

 

Condition=

" '$(Configuration)|$(Platform)' == 'Release|AnyCPU' "

>

 

    Versioning of the module. Uses the version.txt file to store it's value. Every day from the StartDate that you build 

    the package in release mode it will add a new build version number. This allows you to create several builds in the same

    

<Version

 

BuildType=

"Automatic"

 

RevisionType=

"None"

 

VersionFile=

"version.txt"

 

StartDate=

"12/6/2012"

>

      

<Output

 

TaskParameter=

"Major"

 

PropertyName=

"Major"

 

/>

      

<Output

 

TaskParameter=

"Minor"

 

PropertyName=

"Minor"

 

/>

      

<Output

 

TaskParameter=

"Build"

 

PropertyName=

"Build"

 

/>

      

<Output

 

TaskParameter=

"Revision"

 

PropertyName=

"Revision"

 

/>

    Write new version to assemblyinfo.cs. This will make sure that the DLL file is the same version as the manifest. 

    Keeping everything in sync

    

<FileUpdate

 

Files=

"PropertiesAssemblyInfo.cs"

 

Encoding=

"ASCII"

 

Regex=

"AssemblyVersion(&quot;.+&quot;)"

 

ReplacementText=

"AssemblyVersion(&quot;$(Major).$(Minor).$(Build).$(Revision)&quot;)"

 

/>

    

<FileUpdate

 

Files=

"PropertiesAssemblyInfo.cs"

 

Encoding=

"ASCII"

 

Regex=

"AssemblyFileVersion(&quot;.+&quot;)"

 

ReplacementText=

"AssemblyFileVersion(&quot;$(Major).$(Minor).$(Build).$(Revision)&quot;)"

 

/>

 

    

<!--Adds the verion to the DNN manifest -->

                

Namespace=

"http://schemas.microsoft.com/developer/msbuild/2003"

                

XPath=

"dotnetnuke/packages/package[1]/@version"

                

XmlFileName=

"$(DNNFileName).dnn"

 

Value=

"$(Major).$(Minor).$(Build).$(Revision)"

 

/>

 

    

<!-- Pulls the version back out from the DNN Manifest and stores it in a variable to be used later to attach to the package zips -->

                    

Namespace=

"http://schemas.microsoft.com/developer/msbuild/2003"

                    

XPath=

"dotnetnuke/packages/package[1]/@version"

                    

XmlFileName=

"$(DNNFileName).dnn"

>

      

<Output

 

TaskParameter=

"Value"

 

PropertyName=

"Version"

 

/>

 

    

<!-- Search DNN Manifest for other Assemblies that need to be added to the package -->

                    

Namespace=

"http://schemas.microsoft.com/developer/msbuild/2003"

                    

XPath=

"dotnetnuke/packages/package/components/component/assemblies/assembly/name"

                    

XmlFileName=

"$(DNNFileName).dnn"

>

      

<Output

 

TaskParameter=

"Value"

 

PropertyName=

"DLLS"

 

/>

 

    

<!--Assemblies above come out as a string. The need to be split in order loop through each DLL to add it to the zip. -->

      

<SplitDLLs

 

Include=

"$(DLLS.Split(';'))"

 

/>

 

 

    

<!-- Files that will be added to the root of the package zips. These files are linked to in the DNN Manifest in order

    to show during the Module installation. .HTM files are used to get the most features in the installation. -->

      

<RootFiles

 

Include=

"**DocumentationLicense.htm"

 

/>

      

<RootFiles

 

Include=

"**DocumentationReleaseNotes.htm"

 

/>

      

<RootFiles

 

Include=

"***.sqldataprovider"

 

/>

      

<RootFiles

 

Include=

"$(DNNFileName).dnn"

 

/>

 

    

<!-- Files and folders that will be excluded from both packages.  -->

      

<DefaultExclude

 

Include=

"**.svn**"

 

/>

      

<DefaultExclude

 

Include=

"**bin**"

 

/>

      

<DefaultExclude

 

Include=

"**obj**"

 

/>

      

<DefaultExclude

 

Include=

"**Release**"

 

/>

      

<DefaultExclude

 

Include=

"**Debug**"

 

/>

      

<DefaultExclude

 

Include=

"**Test**"

 

/>

      

<DefaultExclude

 

Include=

"**TestResults**"

 

/>

      

<DefaultExclude

 

Include=

"**doc**"

 

/>

      

<DefaultExclude

 

Include=

"**www**"

 

/>

      

<DefaultExclude

 

Include=

"***.user"

 

/>

      

<DefaultExclude

 

Include=

"***.suo"

 

/>

      

<DefaultExclude

 

Include=

"***.zip"

 

/>

      

<DefaultExclude

 

Include=

"***ReSharper.***"

 

/>

      

<DefaultExclude

 

Include=

"**Tests***"

 

/>

      

<DefaultExclude

 

Include=

"***.dnn"

 

/>

 

    

<!-- Files that will be added to the install package. Note the default exclude collection on each item. 

    NOTE: If any file is missing from the install package simply add the extension here -->

      

<InstallInclude

 

Include=

"***.ascx"

 

Exclude=

"@(DefaultExclude)"

 

/>

      

<InstallInclude

 

Include=

"***.asmx"

 

Exclude=

"@(DefaultExclude)"

 

/>

      

<InstallInclude

 

Include=

"***.css"

 

Exclude=

"@(DefaultExclude)"

 

/>

      

<InstallInclude

 

Include=

"***.html"

 

Exclude=

"@(DefaultExclude)"

 

/>

      

<InstallInclude

 

Include=

"***.htm"

 

Exclude=

"@(DefaultExclude)"

 

/>

      

<InstallInclude

 

Include=

"***.resx"

 

Exclude=

"@(DefaultExclude)"

 

/>

      

<InstallInclude

 

Include=

"***.aspx"

 

Exclude=

"@(DefaultExclude)"

 

/>

      

<InstallInclude

 

Include=

"***.js"

 

Exclude=

"@(DefaultExclude)"

 

/>

      

<InstallInclude

 

Include=

"***.xsl"

 

Exclude=

"@(DefaultExclude)"

 

/>

      

<InstallInclude

 

Include=

"***.xslt"

 

Exclude=

"@(DefaultExclude)"

 

/>

      

<InstallInclude

 

Include=

"***.xml"

 

Exclude=

"@(DefaultExclude)"

 

/>

      

<InstallInclude

 

Include=

"**images*.*"

 

Exclude=

"@(DefaultExclude)"

 

/>

      

<InstallInclude

 

Include=

"***.txt"

 

Exclude=

"@(DefaultExclude);**version.txt;"

  

/>

      

 

    

<!-- FIles that will be added to the source package. Essentially everything but primary exclusion list. -->

      

<SourceInclude

 

Include=

"***.*"

 

Exclude=

"@(DefaultExclude)"

  

/>

            

    

    

<!-- Copy the files to be used for the INSTALL RESOURCES.ZIP file into a temp folder -->

    

<Copy

 

SourceFiles=

"@(InstallInclude)"

 

DestinationFolder=

"$(MSBuildProjectDirectory)ResourcesZip%(RecursiveDir)"

 

/>

 

    

<!-- Creates a variable of all the files found in the Resources.zip temp folder. -->

    

<CreateItem

 

Include=

"$(MSBuildProjectDirectory)ResourcesZip***.*"

>

      

<Output

 

TaskParameter=

"Include"

 

ItemName=

"ResourcesContent"

 

/>

 

    

<!-- Creates the Resources.zip file -->

    

<Zip

 

Files=

"@(ResourcesContent)"

 

WorkingDirectory=

"$(MSBuildProjectDirectory)ResourcesZip"

 

ZipFileName=

"Resources.zip"

 

/>

 

    

<!-- Moves that Resources.zip to a package folder. -->

    

<Copy

 

SourceFiles=

"$(MSBuildProjectDirectory)Resources.zip"

 

DestinationFolder=

"package/"

 

/>

 

    

<!-- Copies the DLLS needed for the package into the root directory. -->

    

<Copy

 

SourceFiles=

"$(MSBuildDnnBinPath)%(SplitDLLs.Filename)%(SplitDLLs.Extension)"

 

DestinationFolder=

"$(MSBuildProjectDirectory)Packagebin"

/>

    

<!-- Copies the files that will be shown in the root of the zip package -->

    

<Copy

 

SourceFiles=

"@(RootFiles)"

 

DestinationFolder=

"$(MSBuildProjectDirectory)Package"

 

/>

 

    

<!--Creates a variable of all the files in the package folder. This will be used to create the install package.-->

    

<CreateItem

 

Include=

"$(MSBuildProjectDirectory)Package***.*"

>

      

<Output

 

TaskParameter=

"Include"

 

ItemName=

"OutputContent"

 

/>

    

    

<!-- Zipps all the files in the package folder and saves it as the INSTALL package. Appends the version number to the end of the file name.-->

    

<Zip

 

Files=

"@(OutputContent)"

 

WorkingDirectory=

"$(MSBuildProjectDirectory)Package"

 

ZipFileName=

"$(PackageName)_$(Version)_Install.zip"

 

/>

    

<!--Moves the INSTALL package zip to the packages folder. Install package is now complete. -->

    

<Copy

 

SourceFiles=

"$(MSBuildProjectDirectory)$(PackageName)_$(Version)_Install.zip"

 

DestinationFolder=

"packages/"

 

/>

 

    

<!-- Clean up Files. Remove the ResourcesZip and Package folder. Folders will be reused again for source package. -->

    

<RemoveDir

 

Directories =

"$(MSBuildProjectDirectory)Package"

 

/>

    

<RemoveDir

 

Directories =

"$(MSBuildProjectDirectory)ResourcesZip"

 

/>

 

 

    

<!-- create the SOURCE RESOURCES.ZIP file -->

    

<Copy

 

SourceFiles=

"@(SourceInclude)"

 

DestinationFolder=

"$(MSBuildProjectDirectory)ResourcesZip%(RecursiveDir)"

 

/>

    

    

<CreateItem

 

Include=

"$(MSBuildProjectDirectory)ResourcesZip***.*"

>

      

<Output

 

TaskParameter=

"Include"

 

ItemName=

"SourceContent"

 

/>

    

    

<Zip

 

Files=

"@(SourceContent)"

 

WorkingDirectory=

"$(MSBuildProjectDirectory)ResourcesZip"

 

ZipFileName=

"Resources.zip"

 

/>

    

<Copy

 

SourceFiles=

"$(MSBuildProjectDirectory)Resources.zip"

 

DestinationFolder=

"package/"

 

/>

   

 

    

<!-- Create the Source package -->

    

<Copy

 

SourceFiles=

"$(MSBuildDnnBinPath)%(SplitDLLs.Filename)%(SplitDLLs.Extension)"

 

DestinationFolder=

"$(MSBuildProjectDirectory)Packagebin"

/>

    

<Copy

 

SourceFiles=

"@(RootFiles)"

 

DestinationFolder=

"$(MSBuildProjectDirectory)Package"

 

/>

 

    

<CreateItem

 

Include=

"$(MSBuildProjectDirectory)Package***.*"

>

      

<Output

 

TaskParameter=

"Include"

 

ItemName=

"OutputSource"

 

/>

 

    

<Zip

 

Files=

"@(OutputSource)"

 

WorkingDirectory=

"$(MSBuildProjectDirectory)Package"

 

ZipFileName=

"$(PackageName)_$(Version)_Source.zip"

 

/>

    

<Copy

 

SourceFiles=

"$(MSBuildProjectDirectory)$(PackageName)_$(Version)_Source.zip"

 

DestinationFolder=

"packages/"

 

/>

 

    

<RemoveDir

 

Directories =

"$(MSBuildProjectDirectory)Package"

 

/>

    

<RemoveDir

 

Directories =

"$(MSBuildProjectDirectory)ResourcesZip"

 

/>

 

    

<Delete

 

Files=

"$(MSBuildProjectDirectory)$(PackageName)_$(Version)_Install.zip"

 

/>

    

<Delete

 

Files=

"$(MSBuildProjectDirectory)$(PackageName)_$(Version)_Source.zip"

 

/>

    

<Delete

 

Files=

"$(MSBuildProjectDirectory)Resources.Zip"

 

/>